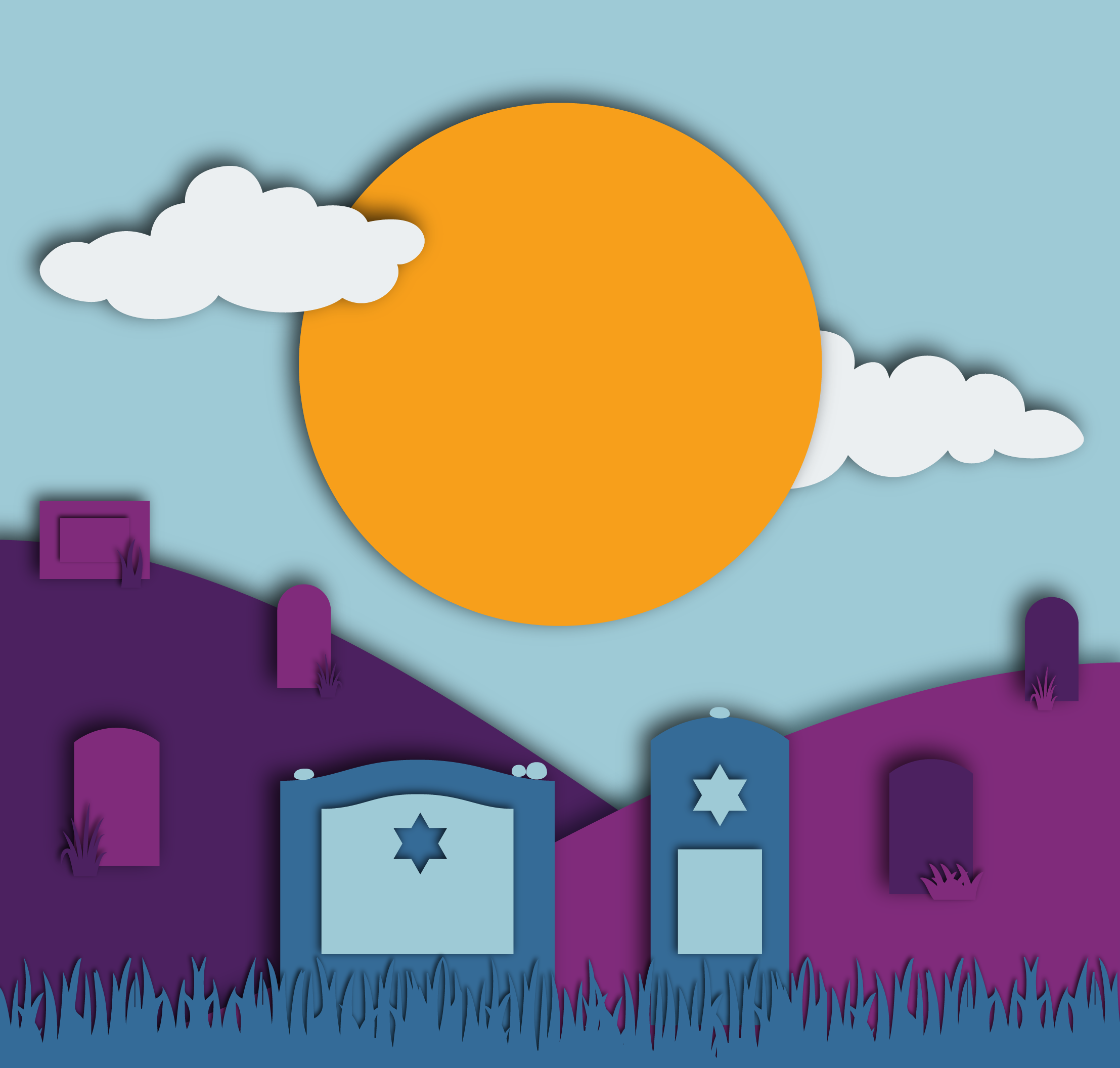 Events & Classes
This page will regularly be updated with upcoming events and classes. Click "learn more" to read full descriptions and register for any of the opportunities shared here.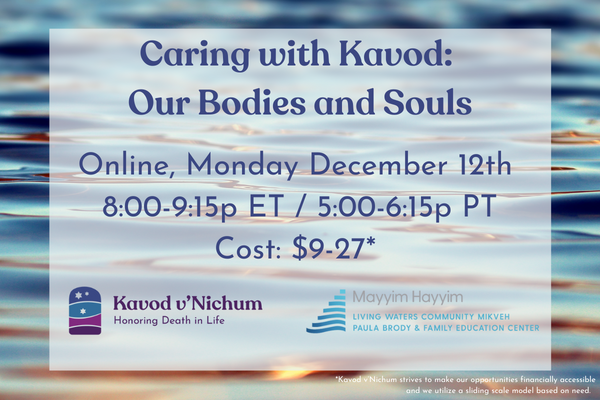 Caring with Kavod: Our Bodies and Souls
Online, Monday, December 12th, 8:00-9:15p ET / 5:00-6:15p PT
Cost: $9-27*
Join Mayyim Hayyim Living Waters Community Mikveh for an exploration of the ritual of mikveh, ritual immersion. We will learn the foundational source text of mikveh, modes of practice from past to present, and the intersections between Taharah and mikveh. We will explore the many ways mikveh has been adapted for the 21st century, including using immersion as a wellspring of healing and transition for Chaverim.  
No experience with mikveh is necessary, and all Hebrew words will be offered in translation.  
*Kavod v'Nichum strives to make our opportunities financially accessible and we utilize a sliding scale model based on need.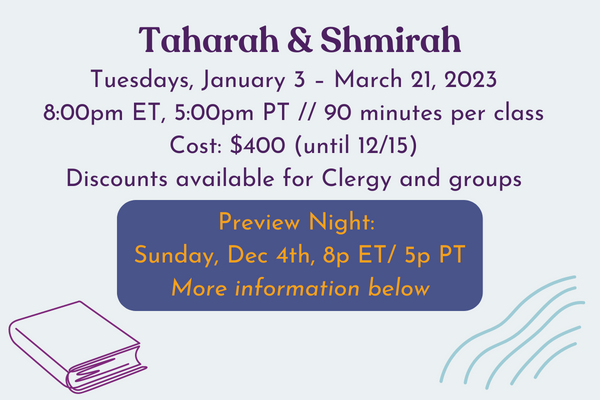 Course 2: Chevra Kadisha: Taharah and Shmirah
Online, Tuesdays: January 3 – March 21, 2023
Cost: $400* Early bird rate until 12/15, $500 after
The central elements of Chevrah Kadisha practice include the rituals of taharah —preparation of the body for burial; and shmirah—the watching (or "guarding") of the body between death and burial. This course addresses liturgy, training, safety, and more.
*Discounts are available for clergy, chaplains, and groups of three or more registering together.
Preview night: 

Interested in learning more about this course? Join us on Sunday, December 4th from 8-9p EST/ 5-6p PST to learn more about the curriculum, meet the instructor, and ask questions. 

Click here

 to register for the preview.
Click here to learn more about the Gamliel Institute.