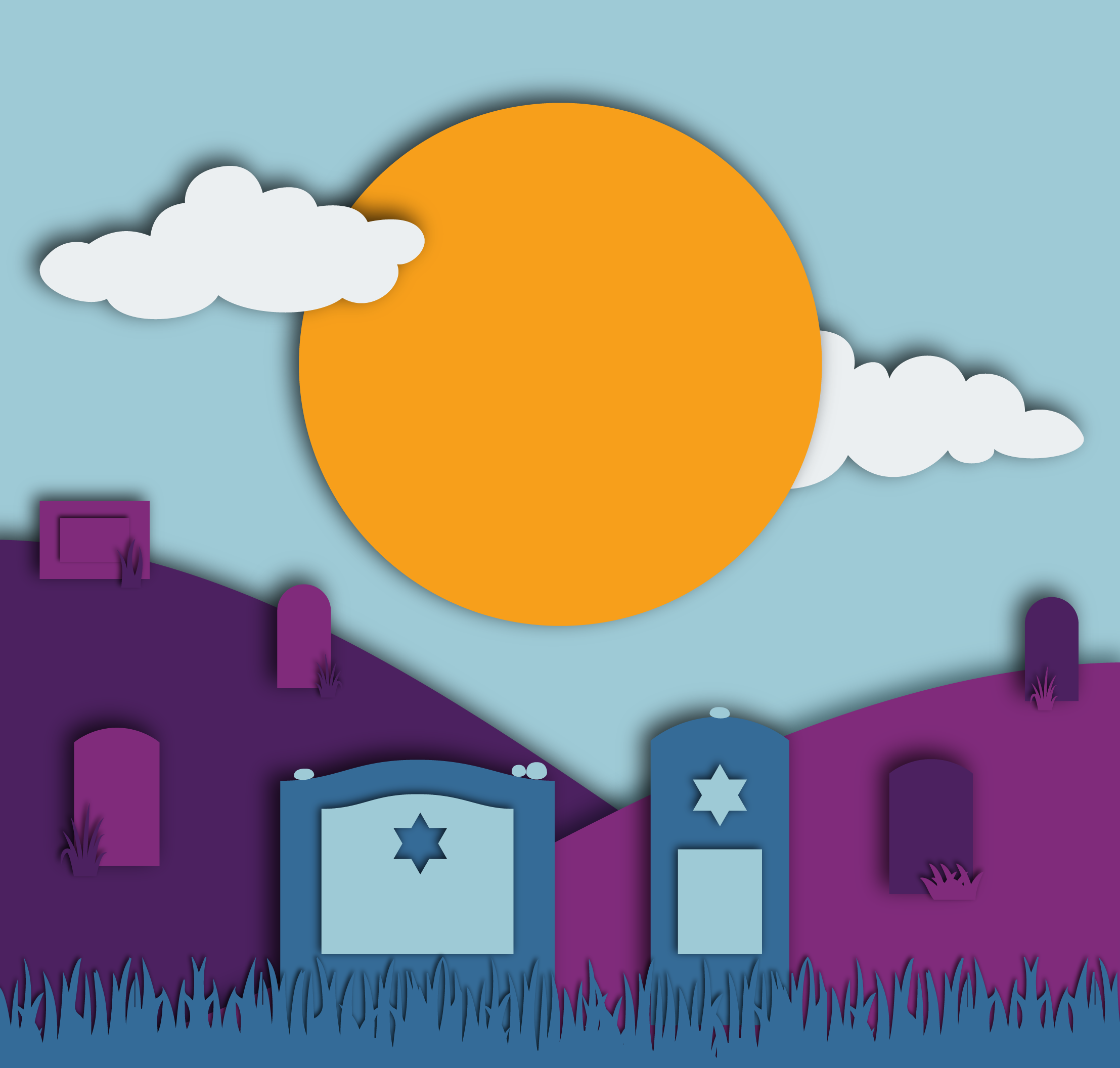 Events
This page will regularly be updated with upcoming events and classes. Click "learn more" to read full descriptions and register for any of the opportunities shared here. 
Honoring the Dead and Facing Mortality: A Yom Kippur Discussion
In partnership with 18Doors
Online, Wednesday, September 28th, 7:30-8:30pm ET
Cost: Free
Every religion and culture has ways of remembering those we've lost. Yom Kippur, the Jewish Day of Atonement, is one of four dedicated times during the Jewish year when we remember deceased loved ones through a memorial service called Yizkor. Join us for a discussion of how Jews and those of other traditions remember our deceased loved ones and explore ways you and your partner can honor their legacy and live out their values and traditions in your relationship.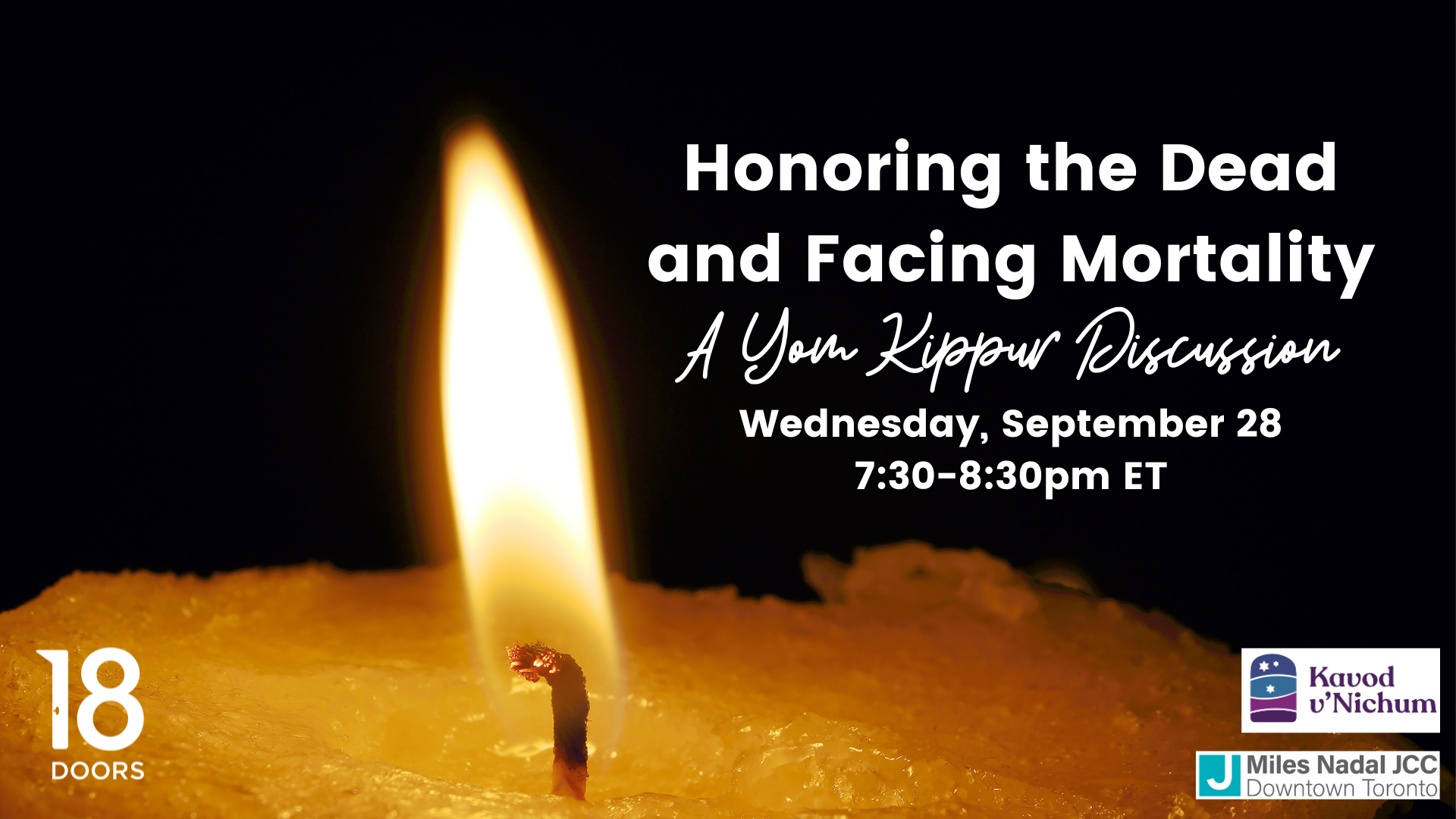 Bare Your Soul: Physical and Spiritual Preparations for Life and Death
Online, Thursday, September 29th, 12:00-1:15pm ET
Cost: Free
Yom Kippur brings us in touch with our own mortality: asking who will live, who will die; wearing white akin to the burial shrouds, and refraining from food, drink, and pleasurable activities. Service as part of a Chevra Kadisha (holy burial society) also brings us face to face with death. Join us for a conversation with Sally Berkovic, author of Death Duties: What Being Around the Dead Taught Me About Life, and Sarit Wishnevski, Executive Director of Kavod v'Nichum, as we explore some of the unexpected parallels between Yom Kippur and the Chevra Kadisha.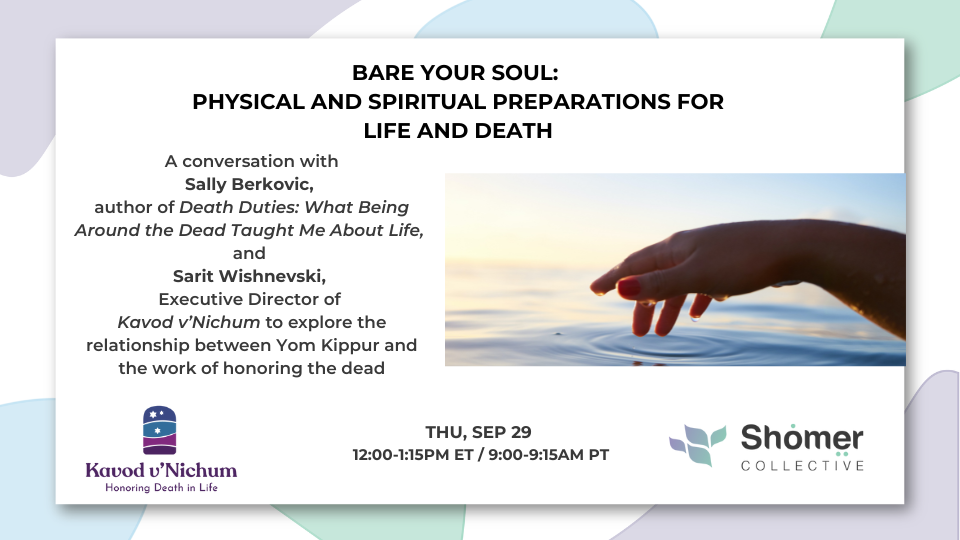 Course 5: Chevra Kadisha: Ritual, Practice, and Liturgy
Online, Tuesdays: October 20-December 27, 2022, First class is on a Thursday

Cost: $400* Early bird rate until 9/20, $500 after
Our tradition has a broad and rich liturgy and practices around end-of-life issues. This course examines these in detail, from bikur cholim. visiting the sick, through funeral and burial prayers and issues of mourning and remembrance, and concluding with the Jewish views on the afterlife. (The course does not cover issues around taharah and shmirah, which are the focus of Course 2.)
*Discounts are available for clergy, chaplains, and groups of three or more registering together.
Course 2: Chevra Kadisha: Taharah and Shmirah
Online, Tuesdays: January 3 – March 21, 2023
Cost: $400* Early bird rate until 12/3, $500 after
The central elements of Chevrah Kadisha practice include the rituals of taharah —preparation of the body for burial; and shmirah—the watching (or "guarding") of the body between death and burial. This course addresses liturgy, training, safety, and more.
*Discounts are available for clergy, chaplains, and groups of three or more registering together.
Click here to learn more about the Gamliel Institute.