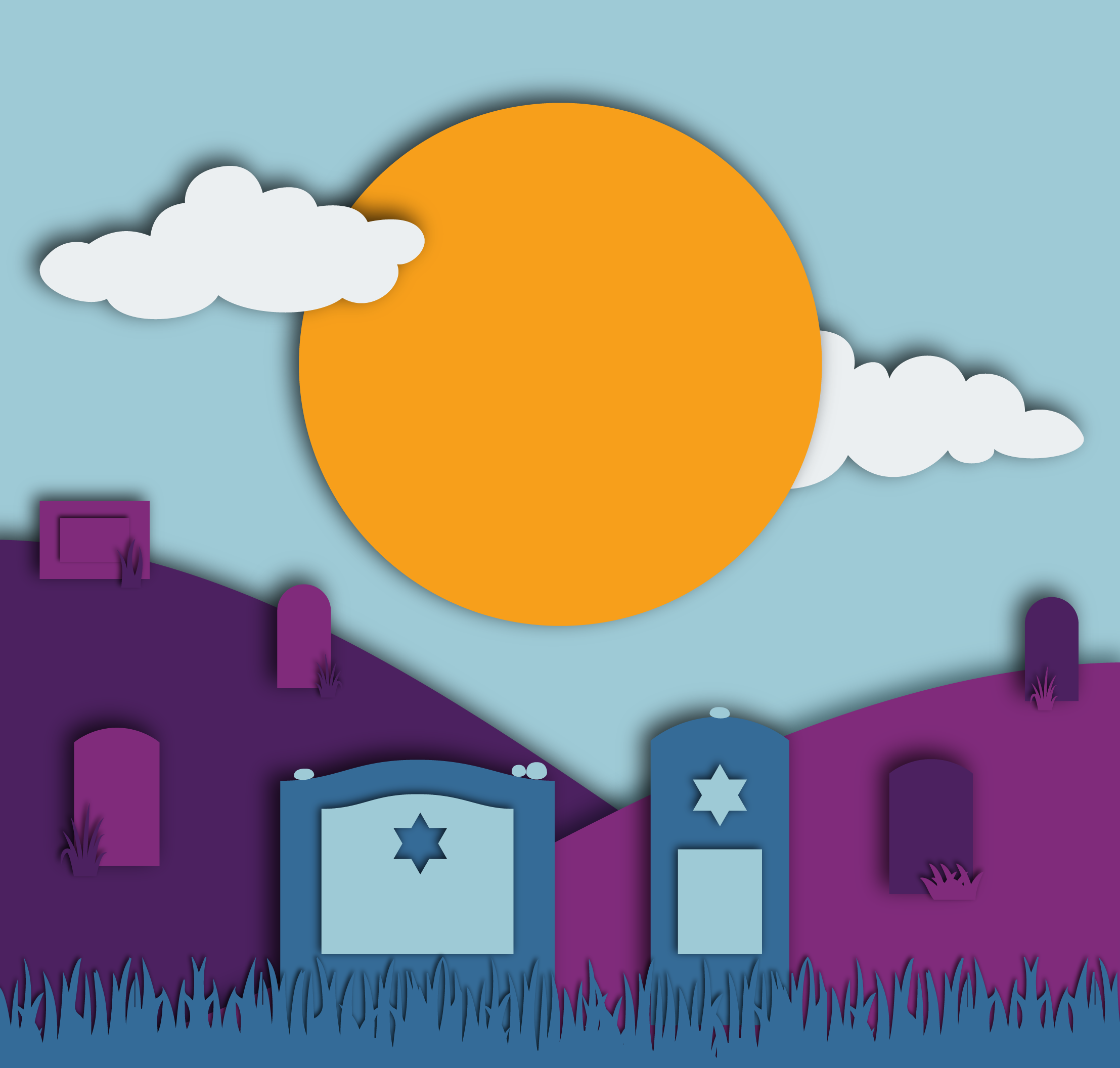 Events
This page will regularly be updated with upcoming events and classes. Click "learn more" to read full descriptions and register for any of the opportunities shared here. 
Jewish & Green: Cemetery Management For The 21st Century
Online, Wednesdays: September 14-December 21, 2022
Cost: $250-400 (Early bird rate still in effect)
Thousands of Jewish cemeteries in North America are being managed by people with little or no formal training, and who have limited access to resources. This course provides an overview of essential knowledge and an intense dive into the skills needed to run a Jewish "green" cemetery.
Making Connections:
Caring for Jewish Patients at End of Life
Online, Monday, September 12th, 2022
5:00-6:30p PT / 8:00-9:30p ET
Cost: $27-$9 

This experiential workshop is designed to support chaplains of different spiritual traditions who serve Jewish patients in acute care settings, especially at end of life.
With 3500+ years of history, Judaism contains a set of religious, spiritual, and cultural understandings. Participants will gain a greater understanding of the spiritual lives of their Jewish patients, including core ethics and beliefs in the context of dying, as well as tools and resources for serving Jewish patients and their families in the tender space of end of life.
Course 5: Chevra Kadisha: Ritual, Practice, and Liturgy
Online, Tuesdays: October 20-December 27, 2022 (First class is on a Thursday)

Cost: $250-400 (Early bird rate still in effect)
Our tradition has a broad and rich liturgy and practices around end-of-life issues. This course examines these in detail, from bikur cholim (visiting the sick) through funeral and burial prayers and issues of mourning and remembrance, and concluding with the Jewish views on the afterlife. (The course does not cover issues around taharah and shmirah, which are the focus of Course 2.)